Liquid Alts: The Untapped Goldmine in Wealth Management
Patricia Anna Pyttlik
Liquid Alternatives, commonly referred to as Liquid Alts, are emerging as a significant segment in the wealth management sector. Their unique structure and investment strategy set them apart from traditional investment vehicles.
As High Net Worth Individuals (HNWI) seek diversified portfolios, Liquid Alts offer a compelling solution, balancing potential returns with risk mitigation. However, while they have enormous potential, there are challenges to overcome, and platforms like FundKernel are at the forefront of addressing these hurdles.
Understanding Liquid Alternatives
Liquid Alternatives are open-end fund products that invest in alternative assets underlying or employing alternative investment strategies. While they share many similarities with mutual funds in their operation, there are distinct differences.
And unlike other alternative investments such as private equity and real estates, Liquid Alts allows for monthly to quarterly liquidity.  This feature offers investors a smarter way to gain exposure to alternative investments without the shackles of lengthy lock-up periods and penalties.
Liquid Alts are primarily designed for professional investors, setting them apart from the more common retail-oriented mutual funds. For astute asset allocators, Liquid Alts serve as a potent tool to achieve returns that hedge against the vulnerabilities of a traditional 60/40 portfolio.
The Untapped Potential of Liquid Alts
Recent data from PWC sheds light on an intriguing disparity. While institutional investors allocate between 27%-29% of their portfolios to alternatives, individual wealth portfolios lag behind with less than 5% allocations. However, the tide seems to be turning. As High Net Worth Individuals (HNWI) become more discerning and informed, there's a growing inclination towards alternatives.
PWC's projections indicate that Asia's Assets Under Management (AUM) in alternatives are set to outpace growth in other regions. Considering the current 19% wealth penetration in Asia, this translates to an estimated incremental revenue opportunity ranging from $90 Billion to $47 Billion.
Challenges in Harnessing Liquid Alts
While the potential is undeniable, tapping into this goldmine is not without its challenges. Wealth managers keen on offering Liquid Alts need robust tools and support for sourcing, research, selection, and execution. The problem is there's a palpable dearth of these resources, especially for External Asset Managers, Family Offices, and Independent Financial Advisors.
Asset managers also grapple with the intricacies of connecting with the right distribution partners. Asia's diverse regulatory environment and varied investment appetites further complicate things.
Additionally, frontline wealth advisors, often unfamiliar with the nuances of alternatives, might hesitate to recommend these products, erroneously perceiving them as too risky, complex, or not cost-effective.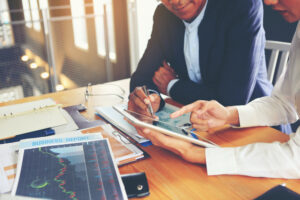 Bridging the Divide with FundKernel
This is where FundKernel steps in. Established with a vision to address these challenges, FundKernel offers a comprehensive technology platform equipped with a suite of digital tools to empower wealth managers with the infrastructure they need to efficiently source, research, advise, and execute top-tier Liquid Alts.
Wealth managers can seamlessly access and subscribe to an entire suite of Liquid Alts products using our open architecture model. This eliminates the need for direct interactions with individual fund managers.
More importantly, every subscriptions made on FundKernel, wealth manager earns an attractive rebate, giving welcome boost to the firm's top line revenue.
For asset managers, FundKernel's robust distribution network is a game-changer. It provides them with a digital conduit to directly engage with their target audience, ensuring that their firm and products are showcased to the right clientele, enhancing their promotional efficacy.
While Liquid Alts represent a promising frontier in wealth management, realizing their full potential requires a synergistic approach. With technology leading the charge, the future of Liquid Alts in wealth management looks brighter than ever.
Login/Register for an account to check out the list of liquid alternatives curated by FundKernel's curation engine.
Patricia Anna Pyttlik is in charge of Investor Relations at FundKernel Limited and also the Executive Director of Rostrum Grand Limited.  She has extensive experience of nearly a decade in advising institutional and large private investors on portfolio allocation and investment ideas, covering a diverse range of asset classes and strategies.  Patricia was responsible for clients across Europe at Credit Suisse Zurich, Julius Baer and EFG Bank Hong Kong, advising and managing multi-billion dollar investment portfolio.